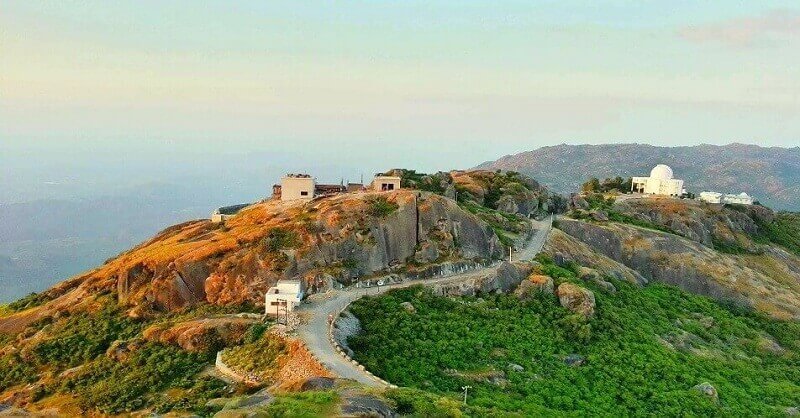 Mount Abu Sightseeing by Taxi car, Mount abu darshan at low cost
There are several major tourist sites in India where millions of tourists visit, but today we will talk about the only hill station of Rajasthan and that is Mount Abu. Tourists from Gujarat also come here to visit a large number due to being close to Gujarat. Mount Abu is a hilly city and surrounded by Aravali ranges that enhance its beauty. There are many attractive tourist destinations worth seeing at Mount Abu, so let us now talk about the major tourist destinations of Mount Abu, which are the main attractions of Mount Abu.
Surely Lake - Definitely Lake is the main tourist destination of Mount Abu, from which beautiful scenic views can be found. Here you can also enjoy boating. The lake also has its own history, it is said that in ancient times a person named Rasia Balam came in search of work in Mount Abu and she fell in love with the king's daughter here. When this matter came to the king, he put the condition that if Ryoya Balam made a lake in his nights with one nail, then he would marry her to his daughter. Rasia Balam dug the lake with her nails in one night to get the princess. Because of this, the name of this lake was exactly Lake.
Sunset Point - From Mount Abu, Sunset Point offers a beautiful view of sunrise and dusk in the morning and evening, and this is why most tourists visit here during morning and evening.
Todd Rock - This place also attracts tourists especially, there is such a rock that is like the size of a frog as if there is no frog jump in the river. Near this is another rock which is called Nun Rauk, and this rock looks like this as if a woman is drawn from the throat.
Museum and Art Gallery - This is a special place for art lovers, where there is a Raj Bhavan, and it has many wonderful art galleries, and there is a chance to see many ancient objects in the museum.
Guru-Shikhar - Guru Shikhar is the highest peak in the Aravalli mountain range, and Mount Abu is the best view from here. Located about 20 kilometers from Mount Abu, there is a Guru Dattatray temple on the Guru-Shikhar, besides the temple, Shiv Mandir, Meera Temple, and Chamundi Temple is also prominent.
Fort of Achalgarh - The fort of Achalgarh situated in Mount Abu is an ancient fort which is worth seeing. Apart from this, there is also a recognized Achelswar Mahadev Temple where millions of pilgrims come.
Dilwara Jain Temple - Dilwara Jain Temple is one of the main places here. Made of stunning carvings by the marble stones, this temple gets a glimpse of Jain mythology.
Mount Abu Wildlife Sanctuary - Wildlife Sanctuary of Mount Abu also attracts tourists specially. In the jungles of this region, there is a chance to see leopards, jackals, wild cats, sambhar, India musk ducks, etc.
Rajasthan, Mount Abu Sightseeing Taxi hire with check the Tourism Packages and enjoy your vacation with Family and Friends.
Our one day Mount sightseeing tours.
Feel free to contact us by call +919829373034 or fill the contact form below.